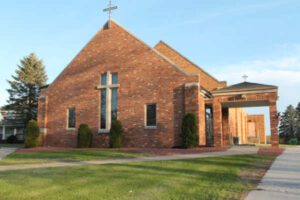 FROM THE SCRIP TEAM:
FOR YOUR CONVENIENCE, SCRIP-TO-GO-ORDER FORM CAN BE DOWNLOADED FROM HOME PAGE.
************
SCRIP is a program for non-profit organizations.
When you buy SCRIP CARDS in the amount you're interested in, it costs you nothing extra. SCRIP CARDs vary in value amount. Purchase SCRIP CARDS before you go to the place you are intending to stop at.
St. Maximilian Kolbe Parish buys SCRIP CARDS at a discount. We sell them to you, then a small percentage (varies) is given from the vendor to St. Maximilian Kolbe Parish for the sale of these cards.
SCRIP CARDS are an excellent source for use as birthday gifts, Christmas presents, etc.
ALL PROFIT IS USED TOWARD CHURCH NEEDS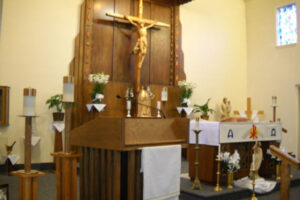 SCRIP CARDS are sold at Church after weekend masses, or contact the Parish Office and let us know how to reach you, so we can arrange an exchange.
For more information, Jean Pautz and Jean Unterbrunner, originators of SCRIP for St. Maximilian Kolbe Parish, can also be reached through the Parish Office.
Following are available SCRIP CARDS(if you don't see the vendor you're interested in, ask a team member on its availability):
Woodman's (popular), QuikTrip (popular), Menards, Fleet Farm, Kohls, Festival Foods, CVS, Home Depot, McDonald's, Barnes & Noble, Bath & Body, Chilis, Culvers, Dairy Queen, Dominos Pizza, Fresh Thyme, Gallaghers, Pizza Ranch, Piggly-Wiggly, Starbucks