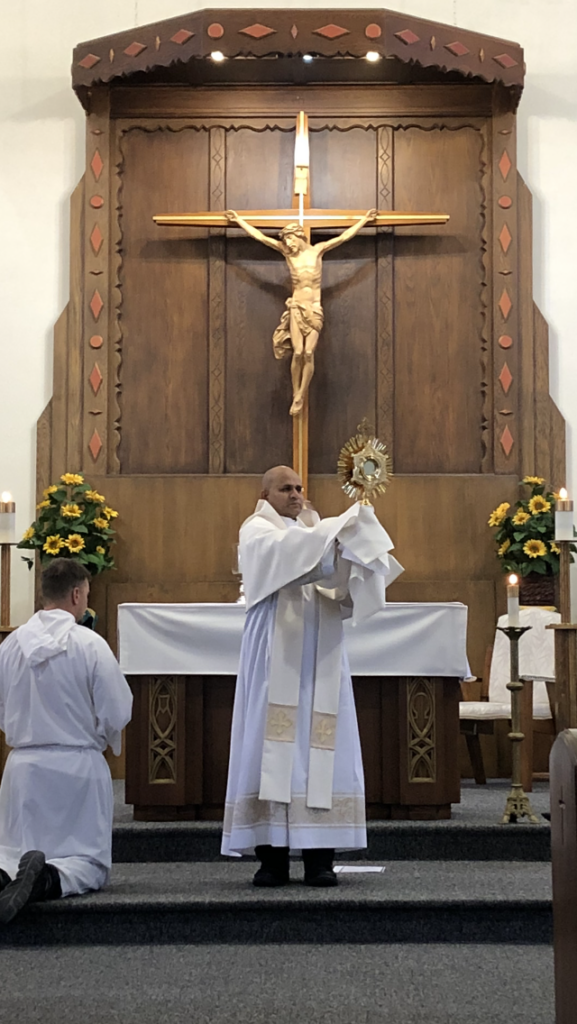 MASS TIMES/EUCHARISTIC CELEBRATIONS
St. Maximilian Kolbe Mass Times, Confession
************
Tuesday & Thursday – 8:00AM
Saturday – 5:45PM
Sunday – 9:00AM
************
ADORATION after 8:00AM mass the first Thursday of the month at St. Maximilian Kolbe. Every Friday at Holy Trinity from 8:30-9:30AM.
************
CONFESSION – Sunday, 8:15AM
---
COVID 19 PRECAUTIONS:
Face mask is optional, and available at door.
Hand-sanitizer is also available and should be used before entering church.
************
Sunday Mass w/Bishop RIcken, usually at WFRV, CHANNEL 5, 10:30AM is moved to 7:30AM FOR THE FOOTBALL SEASON.