Rev. Fr. Francis Nusi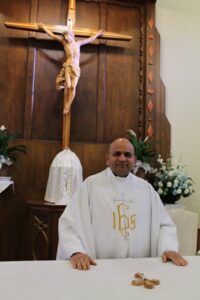 Our Mission
We, the Parish of St. Maximilian Kolbe, will enthusiastically promote the reign of God in our Community and the world by:
Preaching the Good News of Salvation
Building an Earthly Kingdom of Love, Justice, Mercy and Peace
Fostering Prayer and Worship
Educating our Children
Providing Involvement for the Laity
–ANNOUNCEMENTS–
FACEBOOK: St. Maximilian Kolbe Parish
FATHER NUSI #: 715-927-3224 (Father Nusi is also Pastoral Administrator of Holy Trinity Parish in Oconto, WI — click on box above)
If you need to speak to someone, for any reason, Deacon Jerry is more than willing to listen and help: 920-362-6274
PARISH OFFICE #: 920-822-5255
WELCOME Ann Lopata, Parish Office Secretary-Bookkeeper.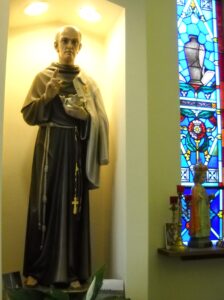 Recognized as patron saint of drug addicts, prisoners, families, and the pro-life movement. He was a Catholic priest and a Conventual Franciscan Friar. His Feast Day is August 14.
---
Second Sunday of ADVENT
December 4, 2022
---
ALL ARE WELCOME
Saturday Mass at 5:45PM
Sunday Mass at 9:00AM
Tuesday & Thursday Masses at 8:00AM
---
Feast of Immaculate Conception of the Blessed Virgin Mary, December 8, 8:00AM Mass at St. Maximilian Kolbe; 6:00PM Mass at Holy Trinity
---
CHRISTMAS & NEW YEAR MASSES ARE LISTED IN "MASS TIMES" BOX ABOVE
To donate toward Christmas flowers, send your check to Office, marked "Christmas Flowers." Thank you.
---
ADORATION: After 8:00AM Mass the first Thursday of the month at St Maximilian Kolbe. Every Friday from 8:30-9:30AM at Holy Trinity.
GOD BLESS
GOD BLESS our new Baptized Parishioners:
10/29/22 – Brynlee Lauersdorf, Jesse Vandreel
11/10/22 – Emma Eisch Golik, Greta Eisch Golik, Gunner Eisch Golik
************
GOD BLESS Frank Pomprowitz for donating the asphalt used to repair our church parking lot. Your generosity is very much appreciated.
FAITH FORMATION
HOSPITAL GIFT BAG DONATIONS
11th Grade Confirmation students are putting together Gift Bags for those hospitalized over the Holidays (e.g., deck of cards, adult coloring books, crossword puzzles, word searches, colored pencils, pens/pencils, men and women magazines, handheld games). Box labeled "Hospital Gift Bags" will be in Church Lobby until December 18 weekend. All donations appreciated.
---
Karen Lefevre, Faith Formation Coordinator can be reached at 920-373-2123, or leave your message at stmaxsobieski.rel.ed@gmail.com.
---
November 30, 2022 — Regular Classes
5:30-6:45PM — 1st to 6th grade
7:00-8:15PM — 7th to 11th grade
December 7, 2022 — Family Catechesis Night (all grades meet together 6:00-7:45PM), We will have dinner and a short lesson for the whole family to share. Watch for emails with details.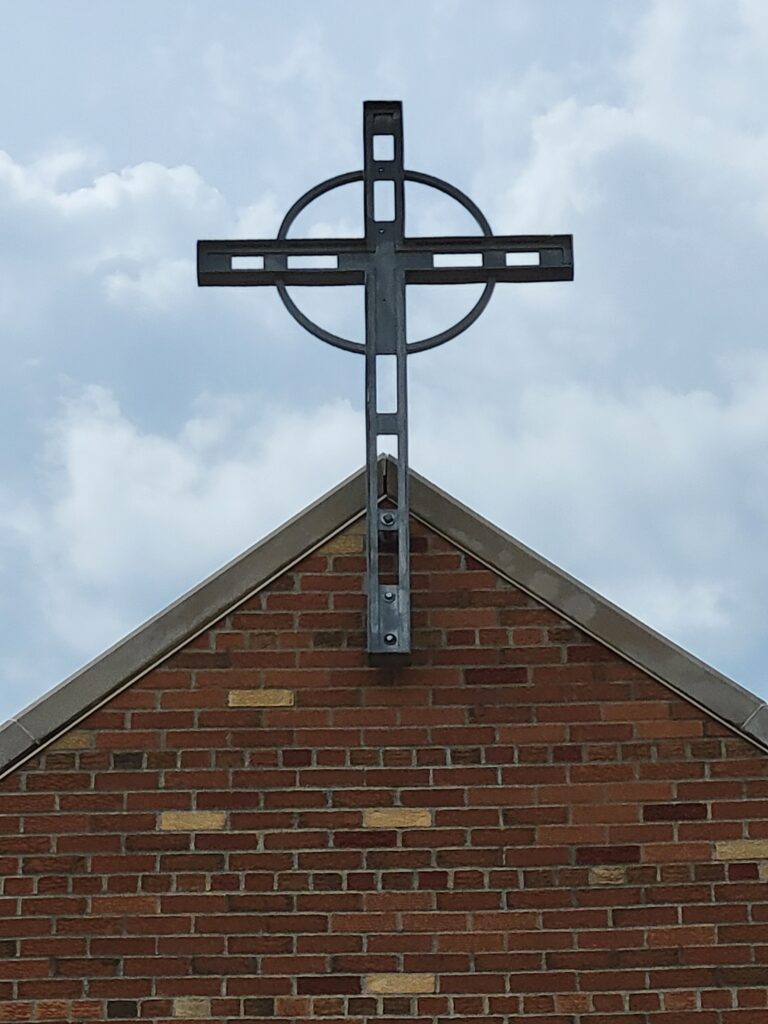 MEETINGS/EVENTS
SOMI & WIDOWS CLUB — Bake Sale — December 3 & 4
SOMI Christmas Party — December 6, 6:30 PM (last meeting before Winter break). Members are asked to bring a dish-to-pass, and a $10 present, if taking part in gift exchange.
BINGO Meeting — December 12, 6:00 PM (reviewing financial results of Fall, 2022 season, seeking advertising ideas, and scheduling volunteers for Winter BINGO sessions.) If you're unable to join the meeting, and would like to volunteer (callers, money counters/auditors, kitchen help), call Kathy at 920-676-8445.
HOPE TO SEE YOU AT THE MEETING!!
FINANCE COUNCIL — January 19, 2023, 6:30 PM
BINGO 2023 (Thank you for a successful BINGO 2022!)
(After a short break,
BINGO resumes in 2023)
Doors open at 11:00AM
BINGO starts at 12:30PM
January 14 & 28
February 11 & 25
March 11 & 25
Smallest payout is $15/game. Payout depends on number of players, and what game is being played. Some games are regular BINGO, others you need a special design to win.
$10.00 to play 20 games (great price)
In church basement with elevator
Selling food and beverages
Popcorn is free
50/50 raffle
SCRIP will be sold
COME OUT FOR FUN AND
BE A WINNER!
SHOP CHRISTMAS WITH SCRIP
SCRIP is available for your Christmas shopping, and gifts. SCRIP is sold after weekend masses, or leave a message at the Parish Office (920-822-5255). SCRIP-TO-GO Order forms can be found in the church lobby, or DOWNLOADED BELOW. If you shop at stores not listed on SCRIP-TO-GO, let us know, and we can get them for you. SCRIP Profit for October was $178.67.
ONE by ONE CAMPAIGN — Update on Church flooring
One by One Campaign has ended. Gifts pledged $98,720. St. Max has already received a portion of funds from the Diocese. Wi-Fi was updated, and two new Smart TV's were purchased for Faith Formation. Replacement of the floor in the church begins on January 16, 2023. Lastly, a ramp will be installed at entrance to the office.
Replacing church floor is an enormous project. Diocese money covers a portion of this project. Anyone willing to donate toward the entire cost, send your check stating "church floor" to the Parish Office, and thank you.
OUR WORLD TODAY
SEASON OF ADVENT
Words of hope from Pope Francis:
Advent is a time to pray intensely, to reserve the important place it deserves.
The season of Advent restores this horizon of hope that is founded on God's Word.
************
Pearl Harbor Day – December 7th — Pray for all who have served our country in the Armed Forces.
************
Immaculate Conception of the Blessed Virgin Mary – December 8th — Pray for the U.S.A.
I