Fr. Francis Nusi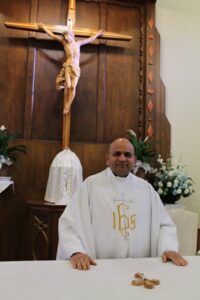 Our Mission
We, the Parish of St. Maximilian Kolbe, will enthusiastically promote the reign of God in our Community and the world by:
Preaching the Good News of Salvation
Building an Earthly Kingdom of Love, Justice, Mercy and Peace
Fostering Prayer and Worship
Educating our Children
Providing Involvement for the Laity
–ANNOUNCEMENTS–
FACEBOOK: St. Maximilian Kolbe Parish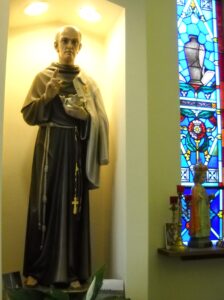 Saturday Mass at 5:45 PM
Sunday Mass at 9:00 AM
(Weekday Masses will resume when Father Nusi returns from India.)
2022 Confirmation Mass – Sunday, May 22 – 2:00 PM – St. Anthony's, Oconto Falls
Finance Council meets Thursday, May 19, after the One by One Reception which starts at 5:30 PM and runs for approximately 45 minutes.
SOMI Meeting is June 7th at 6:30 PM — New members are always welcome. Further information on SOMI can be found under Ministries, Menu Line above.
Abrams American Legion Post 523 will be at St. John Cantius Cemetery on Memorial Day (May 30th). Ceremony to honor all the veterans begins at 11:15 AM. Everyone is invited to attend.
Father Nusi is visiting his family in India, returning June 5. His first celebrated masses with us will be June 11 and 12.
In his absence, Fr. Bob Karuhn will join us for weekend masses.
For any questions, contact Debra O'Laughlin, Church Secretary at 920-822-5255 or stmaxkolbeparish@gmail.com
Let us honor Blessed Mother Mary and our Mothers in the month of May.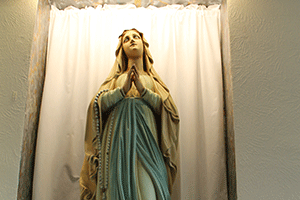 A Prayer for Ukraine: God of love, Our world is wrought with war and violence as brother turns on brother, and the innocent awake to gunfire and bombs. May your compassion and healing move hearts and bring a new day to Ukraine. Fortify your children to resist aggression and instead become instruments of peace. We ask this in the name of the One who is the Prince of Peace, Jesus Christ. Amen.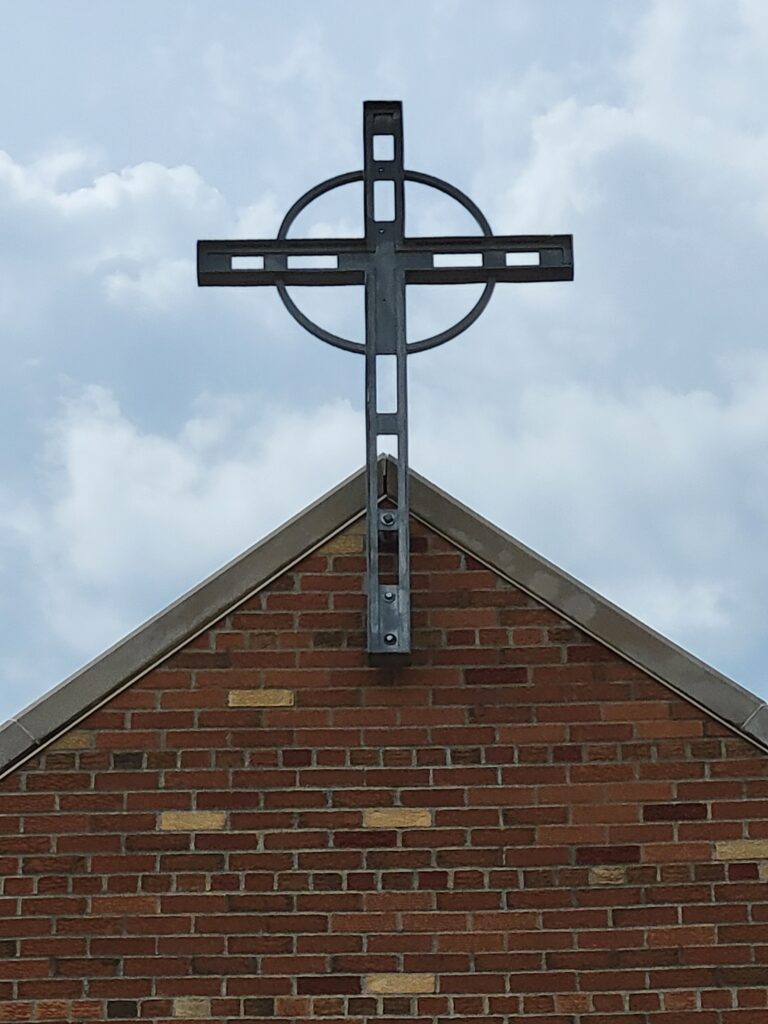 ONE by ONE PARISH RECEPTIONS
Thursday, May 19, 5:30 PM, and Sunday, May 22, after 9:00 AM Mass — Learn more about ONE by ONE. Ask your questions.
ONE by ONE CAMPAIGN
Currently 16 gifts totaling $57,050 were given toward our goal of $115,000, a percentage rate of 50%. Our Parish will receive 50% of all funds received, which will be used to replace the Church floor, install handicap ramp at Parish Office, and invest in Faith Formation. Ensuring both men and women continue to hear and answer God's call to religious life is the Diocese's top priority in this campaign. Visit MENU LINE above for detailed information. Prayerfully consider pledging toward this cause. Pledge cards are in the Parish Office, or return Pledge card sent to you through the mail.
THE CHOSEN
Continuing Wednesdays thru June 22 —
6:00 PM Dinner, Series begins at 6:30 PM
Series depicts Jesus and his disciples. We will be watching as a parish family Wednesdays in May and June. Episodes are approximately 30 minutes, family-friendly, and appropriate for children 10 and older.
A free-will offering of $5.00 for dinner is suggested, but not necessary.
Contact Katie Murphy at 240-422-4059 or stmaxsobieski.rel.ed@gmail.com with questions.
Please register on sign-up sheet below:
BISHOP'S APPEAL
Currently $18,940 has been raised toward our Parish goal of $23,000. Please consider making a gift. Contact the Parish Office, visit the website at www.catholicfoundation.org/give, or call Tammy toll-free at 877-500-3580, ext. 8123.
SHOP WITH SCRIP
SCRIP CARDS are sold after weekend masses. Cards for Woodman's and QuikTrip are very popular. Available SCRIP CARDS and further information can be found on Menu Line above.
Mark your calendar: ANNUAL PICNIC is August 7; Polka Mass at 9:00 AM.
Come out and have a fun day, enjoy the food, meet ole' friends. If you'd like to help out the Picnic crew, contact the Parish Office and leave your name, or if you know Randy WIrtz/Picnic Chair, give him a call.