Rev. Fr. Francis Nusi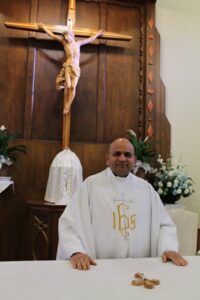 Our Mission
We, the Parish of St. Maximilian Kolbe, will enthusiastically promote the reign of God in our Community and the world by:
Preaching the Good News of Salvation
Building an Earthly Kingdom of Love, Justice, Mercy and Peace
Fostering Prayer and Worship
Educating our Children
Providing Involvement for the Laity
–ANNOUNCEMENTS–
FACEBOOK: St. Maximilian Kolbe Parish
FATHER NUSI #: 715-927-3224 (Father Nusi is also Pastoral Administrator of Holy Trinity Parish in Oconto, WI — click on box above)
If you need to speak to someone, for any reason, Deacon Jerry is more than willing to listen and help: 920-362-6274
PARISH OFFICE #: 920-822-5255 (Secretary-Bookkeeper – Ann Lopata)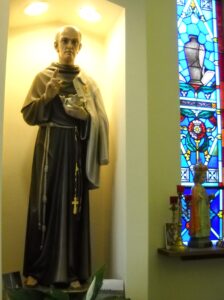 Recognized as patron saint of drug addicts, prisoners, families, and the pro-life movement. He was a Catholic priest and a Conventual Franciscan Friar. His Feast Day is August 14.
---
ALL ARE WELCOME
Saturday Mass at 5:45PM
Sunday Mass at 9:00AM
Tuesday & Thursday Masses at 8:00AM
************
ADORATION: After 8:00AM mass the first Thursday of the month at St. Maximilian Kolbe. Every Friday from 8:30-9:30AM at Holy Trinity.
FAITH FORMATION
Karen Lefevre, Faith Formation Coordinator can be reached at 920-373-2123, or leave your message at stmaxsobieski.rel.ed@gmail.com.
---
Regular Classes
5:30-6:45PM — 1st to 6th grade
7:00-8:15PM — 7th to 11th grade
January 11, 2023 — Regular Classes
January 18, 2023 — Regular Class
January 25, 2023 — Regular Class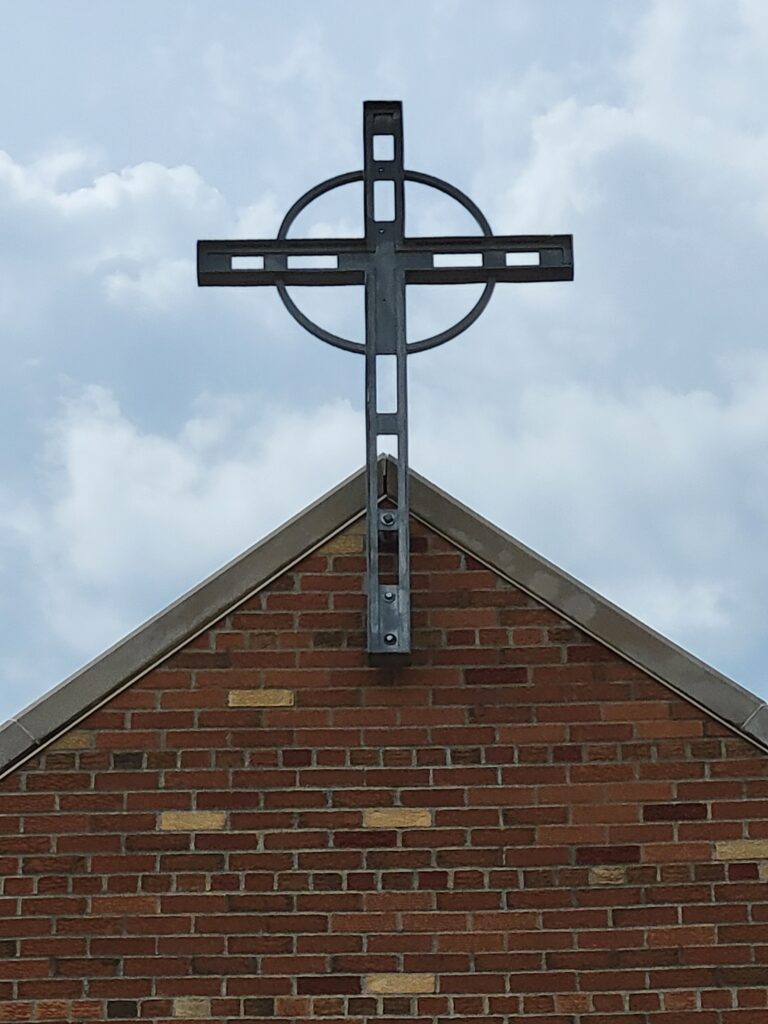 MEETINGS/EVENTS
FINANCE COUNCIL — January 19, 2023, 6:30 PM
PARISH COUNCIL — January 26, 2023, 6:30 PM
BINGO 2023
Doors open at 11:00AM
BINGO starts at 12:30PM
January 14 & 28
February 11 & 25
March 11 & 25
Smallest payout is $15/game. Payout depends on number of players, and what game is being played. Some games are regular BINGO, others you need a special design to win.
$10.00 to play 20 games (great price)
In church basement with elevator
Selling food and beverages
Popcorn is free
50/50 raffle
SCRIP will be sold
COME OUT FOR FUN AND
BE A WINNER!
SHOP WITH SCRIP
SCRIP is sold after weekend masses, or in Parish Office. SCRIP-TO-GO Order forms are in church lobby, or DOWNLOAD BELOW.
ONE by ONE CAMPAIGN — Update on Church flooring
One by One Campaign has ended. Gifts pledged $98,720. St. Max has already received a portion of funds from the Diocese. Wi-Fi was updated, and two new Smart TV's were purchased for Faith Formation.
Replacement of the floor in the church begins on January 16, 2023. Masses will be in church basement January 16-22.
Replacing church floor is an enormous project. Diocese money covers a portion of this project. To donate toward the remainder of cost, send your check stating "church floor" to the Parish Office.
Thank you
OUR WORLD TODAY
From Pope Francis on Twitter @Pontifex:
We don't have to wait til we are perfect to bear witness to Jesus; our proclamation begins today, right where we live. And it does not begin by trying to convince others, but by witnessing every day to the beauty of the Love that has looked upon us and lifted us up.
************