Fr. Francis Nusi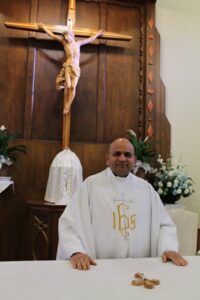 Our Mission
We, the Parish of St. Maximilian Kolbe, will enthusiastically promote the reign of God in our Community and the world by:
Preaching the Good News of Salvation
Building an Earthly Kingdom of Love, Justice, Mercy and Peace
Fostering Prayer and Worship
Educating our Children
Providing Involvement for the Laity
–ANNOUNCEMENTS–
FACEBOOK: St. Maximilian Kolbe Parish
GIVE ONLINE
Giving is a form of worship when done in God's name. You can now support St.Max by donating electronically. Find registration form above in Give Online box, or Menu Line.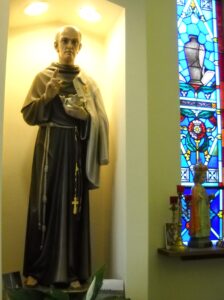 Saturday Mass at 5:45 PM
Sunday Mass at 9:00 AM
Tuesday & Thursday Masses at 8:00 AM
Feast Day of Sacred Heart of Jesus is June 24th. Devotion to the Sacred Heart of Jesus focuses mostly of His divine love for mankind.
Feast Day of the Immaculate Heart of Mary is June 25th. Devotion to the Immaculate Heart of Mary focuses on Mary's love for God.
FR. NUSI'S "WELCOME BACK" PICNIC
Welcome Back Cookout for Father Nusi, Sunday, June 26, 12 noon to 2 PM (after 11:00 mass) at Holy Trinity's Gathering Space and outside (weather permitting).
IMPORTANT: Next Picnic Meeting is June 28th, 2022 at 6:30 PM.
Fall/Winter Bingo Meeting to discuss next steps will be July 13th, 2022 at 6:00 PM.
Congratulations to the 2022 Confirmation Class, pictured here with Bishop Ricken on Sunday, May 22, 2022.
A Prayer for Ukraine: God of love, Our world is wrought with war and violence as brother turns on brother, and the innocent awake to gunfire and bombs. May your compassion and healing move hearts and bring a new day to Ukraine. Fortify your children to resist aggression and instead become instruments of peace. We ask this in the name of the One who is the Prince of Peace, Jesus Christ. Amen.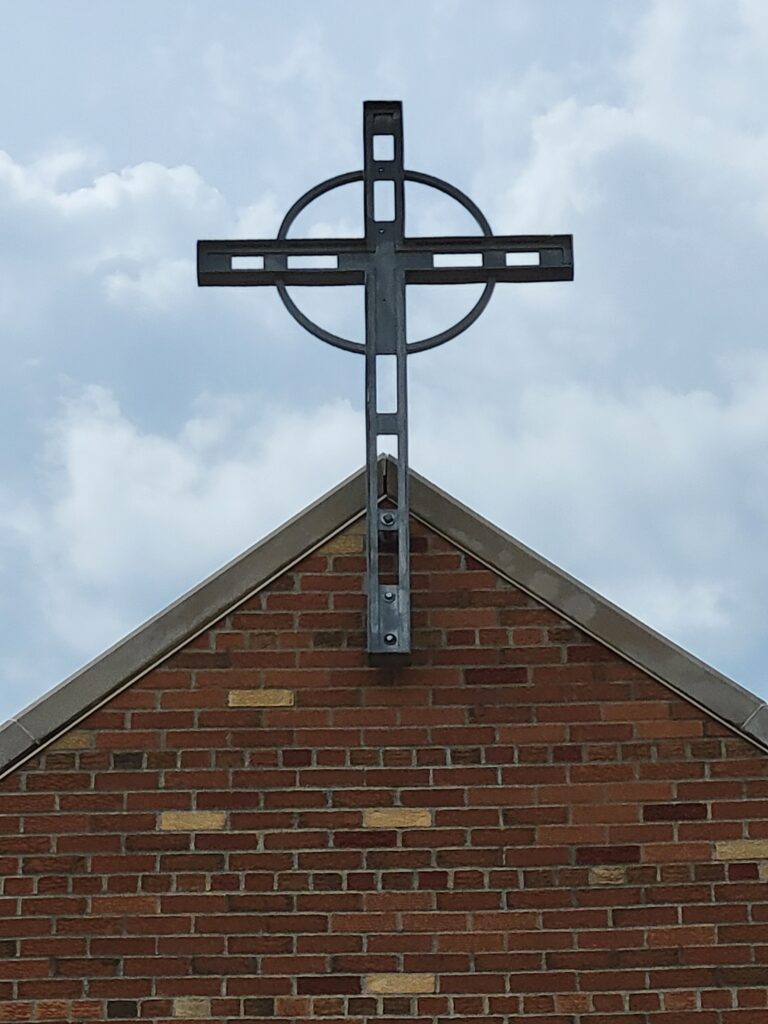 ONE by ONE CAMPAIGN
(A Catholic Campaign to Transform Communities)
One by One Campaign is in its final week, but gifts will continue to be received. Currently 33 gifts totaling $89,600, 65% of our goal of $115,000 were pledged. Our Parish will receive 50% of all funds received, which will be used to replace the Church floor, install handicap ramp at Parish Office, and invest in Faith Formation. Visit MENU LINE above for detailed information. Prayerfully consider pledging toward this cause. Contact the Parish Office for Pledge Cards.
THE CHOSEN
You're invited to join us for the last episode of The Chosen, even if you have not seen the previous ones in the series — Wednesday, June 29. Dinner at 6:00 PM, Series starts at 6:30 PM.
Register on sign-up sheet below:
——————–
For questions, contact Katie Murphy at 240-422-4059 or stmaxsobieski.rel.ed@gmail.com.
BISHOP'S APPEAL
Currently $19,175 has been raised toward our Parish goal of $23,000. Appeal runs thru October 31, 2022. Please consider making a gift. Contact the Parish Office, visit the website at www.catholicfoundation.org/give, or call Tammy toll-free at 877-500-3580, ext. 8123.
SHOP WITH SCRIP
SCRIP CARDS are sold after weekend masses, or contact parish office (920-822-5255). Fiscal YTD raised $1,276.06. Cards for Woodman's and QuikTrip are very popular. Other available SCRIP CARDS and further information can be found under About Us in Menu Line above.
ST. MAX ANNUAL PICNIC
SUNDAY, AUGUST 7, 2022 — 10:00 AM – 7:00 PM
If you'd like to help out the Picnic crew, reach Randy Wirtz/Picnic Chair at 920-606-9653, or contact the Parish Office and leave your name,
Polka Mass — 9:00AM –– Maroszek Brothers
Bingo — 12 Noon — Located in church basement with air conditioning and elevator access.

Auction — 1:00 PM (large items on consignment) — Antiques, Machinery, Household Items, etc.
Dancing — 2:00 PM — The New Generation
Food — Hamburgers, Polish Sausage, Hot Dogs & Kraut, Homemade Pies, Chicken Booyah (for take-outs, please bring a container).
Children's Games — Located in tents outside
Antique Tractor Parade by the Pioneer Club