Current Pastoral Administrator of St. Maximilian Kolbe Parish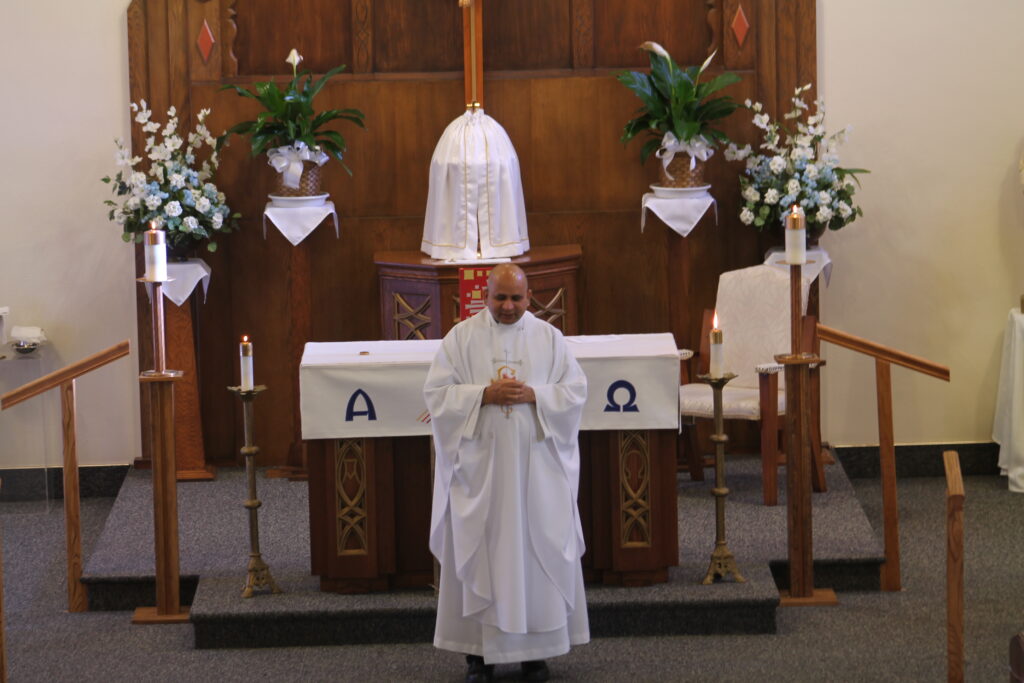 Father Francis Nusi was born in a small village called Nusikottala in Anantapur District in the State of Andhra Pradesk, India. He belonged to the Diocese of Kurnool. He has parents in India, a brother and sister who are married, two nephews and three nieces. He also has a sister who is a religious nun in Holy Family Congregation in India.
Besides English, he speaks fluent Italian and little bit of German and Spanish. His hobbies are singing, playing keyboard, reading, jogging, and cooking.
After high school, he joined Minor Seminary, and completed all his college, university, philosophical and theological studies. Apart from his graduation in philosophy, he did post-graduation in English Literature.
On May 17, 2005 he was ordained a priest. His first appointment was Director of the School for seven years, and in 2011 was sent to Rome for higher studies. From 2011-2014 he did Licentiate and from 2014-2017 Doctorate in Dogmatic Theology. From 2018-2019 he was Pastor in his own native parish in India.
On August 5, 2019 he arrived in the Diocese of Green Bay. After attending Shepherd School he was at Nativity Parish in Green Bay, and on September 1, appointed Parochial Vicar of St. Mary in Crivitz, St. Augustine in Wausaukee, and St. Agnes in Amberg.
In August, 2020 he became Pastoral Administrator to Holy Trinity Parish in Oconto and St. Maximilian Kolbe Parish in Sobieski.