CURRENT EVENTS:
2022 Confirmation Mass – Sunday, May 22 – 2:00 PM – St. Anthony's, Oconto Falls
Continuing Wednesdays thru June — The Chosen — Series depicts Jesus and his disciples. We will be watching as a parish family. Episodes are family-friendly and appropriate for children 10 and older. More information and SIGN-UP SHEET on HOME PAGE UNDER ANNOUNCEMENTS.
Katie Murphy (1-11)
Faith Formation Coordinator
240-422-4059
stmaxsobieski.rel.ed@gmail.com
Grades 1-6: Wednesdays, 5:30 – 6:45 PM
Grades 7-11: Wednesdays, 7:00 – 8:15 PM
"Parents are the first and most important educators of their own children, and they also possess a fundamental competence in this area: they are educators because they are parents."

Saint John Paul II Letter to Families
Welcome to St. Maximilian Kolbe Parish Faith Formation!
Within our parish and our Faith Formation program, our hope is to help instruct the young members of our parish in their faith as lived out in the sacred traditions of our Catholic Church. Our program is meant to assist and support families in their essential role of passing on their faith within the family.
Safe Environment
Each Person has an inherent dignity as a beloved child of God. The Diocese of Green Bay is committed to providing a safe environment in our parishes, in our schools, in our Faith Formation programs, and in all of our ministries, especially those that serve children, youth and individuals at risk. If you want to learn more about the programs and resources available through the Diocese of Green Bay to live out this commitment, please click on the following link: https://www.gbdioc.org/protecting-our-children/safe-environment

All staff and volunteers are VIRTUUS trained through the Diocese of Green Bay.
2022 FAITH FORMATION SCHEDULE
Faith Formation is over for the year. Have a blessed summer!
Find here Faith Formation Registration and information on next season as it becomes available.
---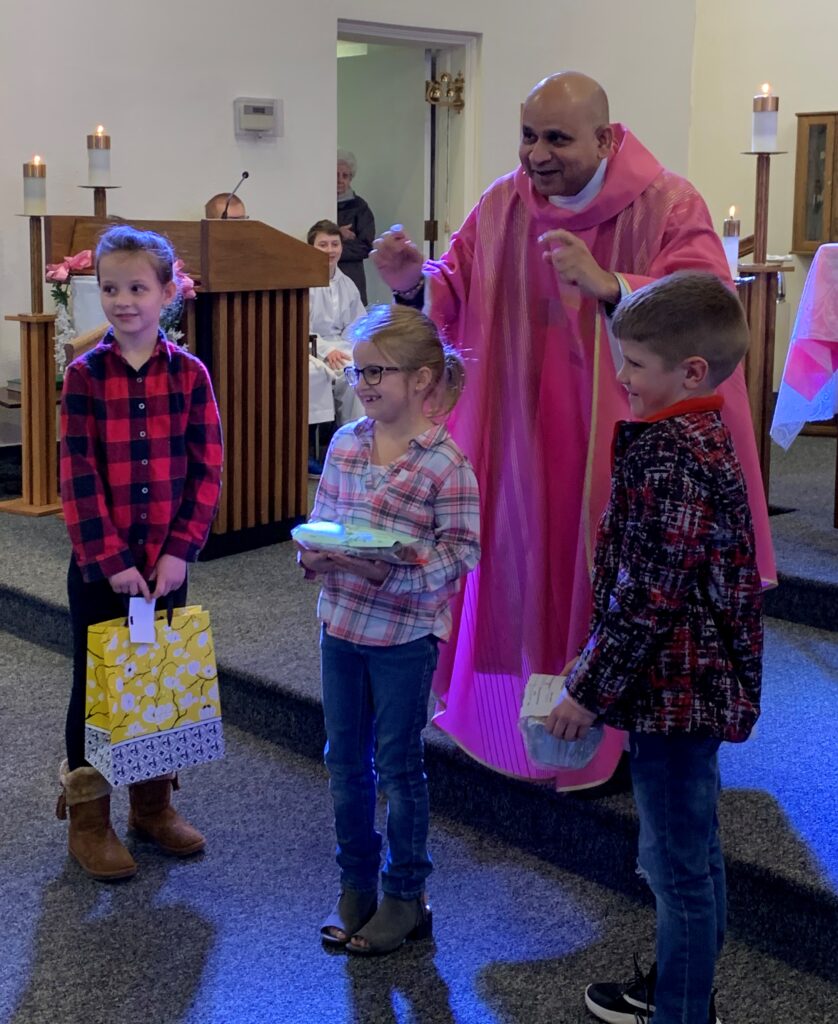 ---